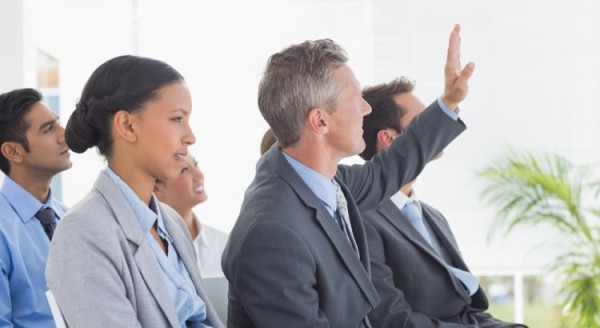 North American entrepreneurs are increasingly seeing the potential of the baby boomer market. According to The New York Times, many companies are plugging into a wealthy slice of the over-50 demographic called the longevity market, whose annual economic activity currently amounts to US$7.6 trillion as estimated by AARP. With an estimated US$74.9 million baby boomers, according to Pew Research Center, the biggest market opportunity for start-ups is older Americans rather than hip millennials.
The staggering size of the total longevity economy has been attracting more entrepreneurs, deep-pocketed financiers and places to pitch new ideas in the past few years. New business ideas that cater to boomers include chefs, online dating sites and yoga instructors for people with health issues. Evelo, for instance, is an electric bike company in the U.S. which aims at making and marketing such vehicles, including one that folds, for older customers. Other services include companies that offer home downsizing, gyms for the 55-and-older demographic and meal kits for people with diabetes or heart conditions.
The New York Times further reported that AARP now holds yearly pitch events for entrepreneurs and even has its own incubator, The Hatchery. Entrepreneurs are also showing up at other events like the Silicon Valley Boomer Venture Summit and those held by Aging 2.0, a San Francisco innovation accelerator.
Many start-ups are trying new ways to reach their target audiences. Evelo, the bicycle company, uses a network of about 300 so-called brand ambassadors to market to potential customers. They have bought a bike, registered on the site to be ambassadors, and can opt to take prospective buyers on test rides. After a bike purchase, the ambassador gets a cash incentive.
CNBC also reported on the booming trend of baby boomer start-ups. Companies such as Honor, Stitch and even Amazon are trying to tap into the over-50 demographic with innovative technology, but more importantly products that are easy to use and provide a service to an aging population.
Stitch was only started two years ago to address social isolation among older adults. The site, which now has 50,000 members in 50 cities around the world, connects boomers and seniors so they can socialize, travel, make friends and find companions. It is based on a subscription service which costs US$80 per year or US$15 per month.
Another start-up success story in this category is Honor – a caregiving app that's known as the Uber of home care. The company connects older adults with caregivers for short-term jobs.
Amazon's Echo voice-recognition device, for example, is especially appealing to someone in the over-50 demographic with its "skills" and unique, hands-free capabilities. AARP believes that Amazon is leading the way for other start-ups to enter this market. According to Jody Holtzman, senior vice president of market innovation at AARP, voice recognition will take the friction out of issues of technology usage. "You add on Artificial Intelligence, machine learning, the connected home, autonomous vehicles… Amazon Echo is a great new entry point to this," she said. Through AARP's demonstrations to venture capital companies, American start-ups targeting baby boomers raised well over US$100 million within the last 18 months. The advocacy organization wants to get the venture capital community to recognize the scope and scale of the investment and business opportunities in this space.
In Canada, there is also an increase of start-ups targeting baby boomers but with less support from industry associations. As posted on this blog before, Canadian travel site www.blaycation.com focuses on helping boomers personalize and travel to their bucket- list destinations in style and appear to be doing well since inception about two years ago. Other budding Canadian entrepreneurial ideas seem to be sprouting up around caregiving for boomers' elderly parents, taking care of boomers' pets, and bricks-and-mortars as well as online fitness centres for the age-defying boomers themselves.
But what is lacking in Canada is a consistent industry-wide effort to provide advice and resources for business ventures targeting boomers. Apart from taking a booth at the annual zoomer shows in Toronto and Vancouver organized by Moses Znaimer's Zoomer Media Group, there are hardly any well-organized initiatives that encourage business incubators in this sector. Perhaps, CARP in Canada should take a few lessons from AARP in the U.S. and provide a platform for start-ups aiming at the baby boomer demographic to pitch to the venture capital community.