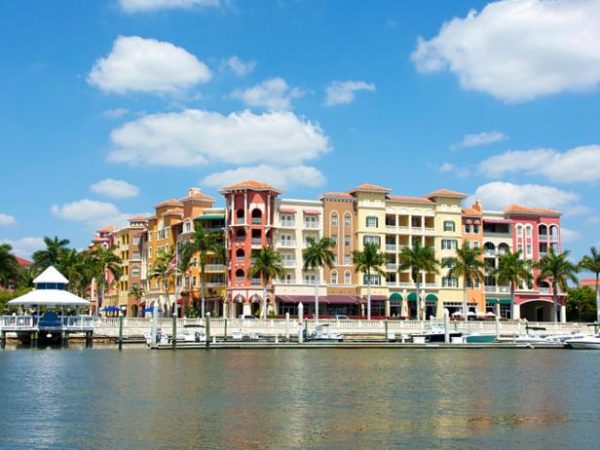 It's that time of the year again! Fall has suddenly arrived without any warning and the Farmer's Almanac has warned of a very severe upcoming winter for Canada. Many Canadian snowbirds are getting ready to drive or fly south in November to escape the harsh winter and many won't return until next April or May.
Most financial institutions and insurance companies offer tips for snowbirds prior to their departure to the U.S. The Canadian Snowbird Association, a not-for-profit organization that positions itself as the voice of travelling Canadians, also offers its members tips ranging from vaccinations, medications, vitamin supplements, camper vans, taxes, vehicle insurance, Florida highway traffic, to the use of credit cards while in the U.S.
A brand new website called snowbirdadvisor.ca, launched five months ago, also provides "the Canadian Snowbird's Checklist – Everything You Need to Do Before You Go."  According to the website's President, Stephen Fine, "There's a lot to think about when you're leaving for four to six months each winter. We provide snowbirds with a complete checklist detailing everything you need to think about including travel insurance, booking flights, preparing your home and vehicle and updating all of your documents." The website positions itself as the one-stop online resource for Canadian snowbirds who can sign up on the website to become members for free and receive exclusive snowbird tips, tools, offers and services.
As a part-time snowbird myself, I've glanced through the various checklists from difference sources and below are the most useful top 10:
Renting in Advance: Book as early as possible. Most long-term rentals in snowbird destinations are booked a year in advance, often by people who rented them last season. Useful websites include VRBO.com and HomeAway.com.
Travel Documents: Make sure your passport and/or Nexus card don't expire until well after you return. I would recommend that Canadian snowbirds enter their Nexus card instead of their passport as their travel documents when checking-in with airlines for boarding passes because the former documentation would qualitfy them for a much shorter security line-up for TSA PreCheck boarding.
Driver's Licence and Health Card: Check your provincial health card and driver's licence to make sure they don't expire before you return.
Vehicle Registration and Insurance: Many snowbirds bring their own cars to the U.S., so if you choose to do so, it is imperative that you ensure your vehicle registration and insurance are up-to-date.
Insurance Policy and Emergency Contact Card: Bring a copy of your travel medical insurance policy and the emergency contact card your insurer provides you with.
Banking: Make sure all your credit cards (both Canadian and U.S.) don't expire while you are away. Set up online banking and bill payment so that you can do all your financial transactions online while you're out of the Canada. However, be extra careful about where you get your WiFi when you're in snowbird destinations to protect yourself from hackers and internet thefts.
Home Insurance: Most home insurance policies require every other day inspection by someone while you're out of your home. Also, turn off all your water supply and drain all pipes before you leave home.
Mail and newspapers: Arrange for someone to collect your mail or have it held at the Post Office.If you have physical newspaper subscriptions, consider changing them to online subscriptions instead or suspending them before you go.
Cell Phone Plan: Research and buy a value-for-money cell phone plan best suited to your use in the snowbird destination. Most cell phone providers such as Rogers and Bell Mobility offer U.S. monthly travel passes for voice, texts and data. Negotiate with your provider should you plan to stay longer than one month.
U.S. Property Insurance: Whether you own a home or rent a property in the U.S. during the winter months, you might still need some sort of home/property insurance while you are there. Talk to your real estate agent, your insurance agent or your U.S. landlord.
The rest is just common sense while travelling outside the country. For further tips and more detailed information, you might find the following resources useful: www.snowbirds.org, www.snowbirdadvisor.ca, www.readersdigest.ca, www.insurancehotline.com, www.sunlife.ca, www.rbcbank.com and www.bluecross.ca.