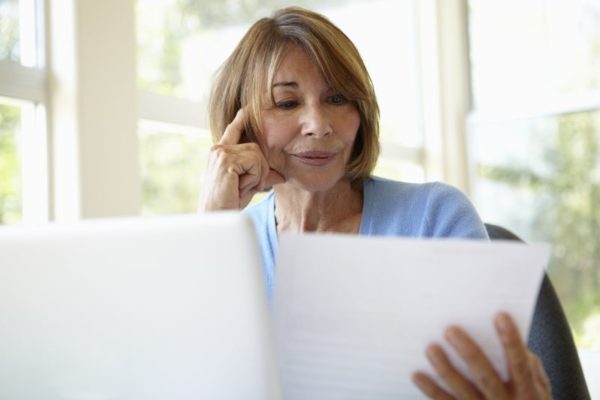 Just on the heels of International Women's Day, a report from the U.S. National Institute on Retirement Security indicated that across all age groups, women have considerably less income in retirement than men. For women aged 65 and above, their income is typically 25 percent lower than that of men. As men and women age, the gap widens to 44 percent by age 80. As a result, women were 80 percent more likely than men to be impoverished at age 65 and older, while women aged 75 to 79 were three times more likely to fall below the poverty level than men the same age.
This finding is neither surprising nor difficult to understand. In the U.S., working women, on average, earn less than their male counterparts, so they have less money to save for retirement. According to the Economic Policy Institute, American women's media wage is 80 percent of men's. Many women also take time off to raise children or care for an aging relative, which gives them fewer years to contribute to a retirement plan.
Canada's situation is no better. According to new data from Statistics Canada released last week to mark International Women's Day, Canadian women earned 87 cents an hour for every dollar made by men in 2015. The data, which reflects the hourly earnings of Canadians aged 25 to 54, shows the gender wage gap has shrunk by 10 cents since 1981, when female workers earned 77 cents for each dollar earned by men.
According to Statistics Canada, the ratio has improved, in part, due to rising educational attainment by women. In 2015, 35.1 percent of Canadian women had university degrees, compared to 13.7 percent in 1990. But even education does not completely erase that earnings gap. "Even when they had a university degree above the bachelor's level, women earned an average of 90 cents for every dollar earned by men in 2015," wrote Statistics Canada analyst Melissa Moyser in her report. "Women are overrepresented in low-paying occupations and underrepresented in high-paying ones."
Like their U.S. counterparts, Canadian women are also more likely to work part time (18.9 percent for women and 5.5 percent for men), often because they are caring for their children. When measured by annual wages, Canadian women earned 74 cents for every dollar earned by men in 2015.
According to the U.S. Women's Institute for a Secure Retirement, known as Wiser, a non-profit organization dedicated to women's financial education and advocacy, financial problems in retirement and senior debt arise with insufficient income as a result of lower lifetime earnings and less in savings, costs of family caregiving and divorce. Moreover, women often choose to save for a child's education over their own retirement, for example, or work in a family business for no pay. Women also live longer than men (81.2 years vs 76.4 years) according to statistics from the United States Department of Health and Human Services. In Canada, women have an average life expectancy of 84 years vs 79 years of men in 2012, according to a report on the Health Status of Canadians 2016 by the Chief Public Health Officer. Living longer and needing more money for the extra years for health care, medical expenses and long-term care needs creates serious problems for women. Running out of money in retirement and managing the rising costs of health insurance remain the top worries for women, according to a new study, "Women, Money and Power," from the Allianz Life Insurance Company of North America.
The Allianz study also found that many women reported uncertainty about their financial decisions. Sixty-one percent of women wished they had more confidence in their financial decision making, and 63 percent wished they knew more about financial planning and investing.
For older women, the good news in terms of financial well-being is that a large fraction of women are working in full-time jobs past their 60s and even into their 70s, according to a study, "Women Working Longer: Facts and Some Explanations," by Claudia Goldin and Lawrence F. Katz, Harvard University economists. The New York Times reported that the United States Bureau of Labor Statistics projects that by the end of this decade, about 20 percent of women over 65 will be in the labour force.
The same pattern is appearing in Canada as well. According to research released on March 9 by RBC Economics, the labour force participation rates of older Canadian women have increased, with a record 32 percent of women aged 55 and older taking part in the labour force in 2016.
Working longer makes it possible to enhance their retirement accounts and avoid tapping into them for living expenses. Employer-based health insurance also provides a security blanket for women who are working beyond retirement years. The extra years of earnings at an older age also mean that they could eventually retire with a bigger Canadian Pension Plan (CPP) amount.
For financial planners and marketers of financial institutions, the opportunity obviously lies in targeting more women clients and helping them make strategic financial decisions and better prepare for retirement. Women are often the CFO of the household. It's about time that they take care of their own financial needs and security now.