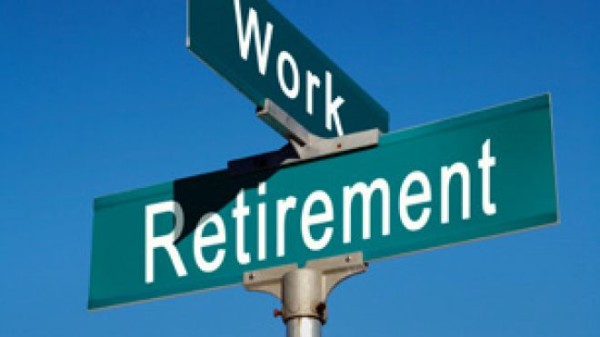 Everybody, by now, must be familiar with the fact that life expectancy continues to climb for older North Americans. According to the annual report on mortality rates by the U.S. National Center for Health Statistics, released earlier this month, people who reached age 65 could look ahead to an average additional 19.3 years on the planet, "an all-time high" according to The New York Times. Men would anticipate another 17.9 years, on average, and women another 20.5.
Should we boomers cheer for or be concerned about these statistics? It all depends on your perspective towards life itself. If you believe in quality, rather than, quantity, then this long lifespan might be bad news. But if you want to cling on to life itself, good or bad, sick or healthy, then this is definitely good news. But what about the impact of a long lifespan on your retirement?
A paper attributed to the aircraft-maker Boeing Aerospace shows that employees who retire at 55 live to, on average, 83. But those who retire at 65 only last, on average, another 18 months. A more recent actuarial study conducted on some of the larger U.S. pension funds, including Boeing, indicates that employees who retired at the age of 65, died within two years of retirement. According to business.com, the studies were based on the number of pension fund cheques sent to Boeing retirees. The Boeing experience was that employees retiring at age 65 received pension cheques for 18 months, on average, prior to death. A similar experience was discovered at Lockheed Martin, where on average, employees received pension cheques for just 17 months. Other companies such as Ford Motor Company and Bell Labs were similar to those of Boeing and Lockheed.
The implication is that the hard-working later retirees (at age 65) are more than likely putting too much stress on their ageing bodies and minds and due to stress, they develop a variety of health problems. The associated stress accounts for health problems that lead to them dying within two years of retirement.
Another statistic from Boeing is that those who retire earlier, around age 55, tend to enjoy their retirement, on average, for more than 25 years. The chances are that those able to retire earlier have less stress; have planned and managed their lives better, in terms of finances, health and career; and are able to retire comfortably.
Another observation is that these younger retirees are quite active after early retirement. They may be keeping busy with part-time work, hobbies and pursuing their passions in life. So they are far less stressed than their working counterparts from age 55 to 65. This study pretty much implied that for every year you work beyond the age of 55, on average one forfeits two years of lifespan.
Although none of these studies carried strong enough evidence to prove that the findings are true or scientifically sound, they are certainly food for thought for baby boomers who are thinking about their retirement. But when you get to that old, you might not be happy, particularly if your life is prolonged by medical interventions and drugs! Your caregivers might not be cheering either.
Whether you choose to retire early or not, make sure that you'll be financially sound and debt-free when you retire. Find a hobby to pursue, exercise and stay active. The rest is in God's hands!