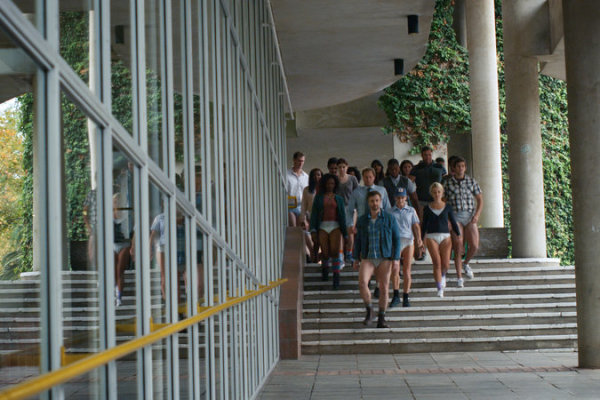 I was recently interviewed by The Globe and Mail in an article published on January 28 about marketing retirement products and services to boomers. I mentioned that it's very challenging to get the tone right when marketing to boomers, not just for retirement products and services, but for consumer brands as well .
But there are a few examples of brands that have got it right. The first that comes to mind is Kimberly-Clark's seven-month-old "Underawareness" ad campaign for its Depend undergarments. According to The New York Times, "Underawareness" is a portmanteau of "underwear" and "awareness." Even though it is aimed at consumers under 50 because nearly half of those who experience some form of urinary incontinence are under 50, it's a clever way to talk to boomers as well. There is nothing more unglamorous than incontinence – yet, a lot of senior citizens depend on Depend diapers to protect themselves on a daily basis.
According to the brand, the goal of the campaign is to reduce the stigma of the products by showing that bladder incontinence is common and affects younger people more than many people realize. It also highlights that the products look more like underwear than resembling bulky diapers decades ago. The voice-over in the commercial said, "It's time to bring it out in the open – it's time to drop your pants for Underawareness. A cause to support the over 65 million people who may need Depend underwear. Show them they're not alone, and show off a pair of Depend, because wearing a different kind of underwear is no big deal." Instead of using elderly models, print ads and billboards in the campaign feature attractive models and the brand wanted to show the product outside of its packaging to show that even diaper-underwear could look fashionable!
According to market research firm Euromonitor International, the incontinence underwear category in the U.S. has grown steadily from $1.19 billion in 2008 to $1.55 billion in 2013 – an increase of 30 percent due to an aging population. What I like about this marketing campaign is that Kimberly-Clark understands that by addressing the stigma of incontinence products, the brand could substantially grow for both the boomer and seniors markets as well as the younger-than-50 market suffering from incontinence. It is a bold and gutsy way to embark on a marketing campaign addressing the normality of incontinence with a more fashionable underwear look than the traditional ugly and bulky diapers. Even though the ad campaign wasn't supposedly aimed at us boomers, how could you not look at these commercials and ads and say, "I can wear that with dignity when the time comes?"
In my last blog post, I commented on Celine and YSL using more mature, authentic women as their faces, namely Joan Didion and Joni Mitchell respectively. But I think it is Prada Menswear that has gone one step further by making Prada a fashion brand for both boomers and millennials. All right, they haven't gone all the way out to use a boomer face yet, but Prada's Spring 2015 menswear campaign features the 45-year-old Ethan Hawke as one of its dapper models. Hawke may not fit the boomer demographic in his actual age yet, but his "Before Midnight" and, more recently, "Boyhood" fame clearly made him a boomer father by association.
The other three faces for this campaign are much younger millennial actors – the 27-year-old lead actor of Oscar-nominated movie Whiplash, Miles Teller; the 24-year-old British actor in Angelina Jolie's Unbroken, Jack O'Connell; and  the 20-year-old male lead of the movie Divergent, Ansel Elgort. Even though Hawke is not even 50, he looks like a father to the other three younger kids in the same ad campaign. This, in itself, should appeal to boomer men without alienating their younger counterparts.
In fact, fashion brands seem to be fascinated with age and experience this season. Apart from Celine and YSL, Dolce & Gabbana – usually an exceptionally youthful brand – featured a cluster of charming grandmothers gossip with the brand's embellished leather bags and golden crowns gleaming against their widows' weeds in the fashion ad. What a brilliant way to demonstrate the spirit of D&G's Sicilian heritage!
Continuing with the salute to more mature women, Givenchy's face this season is 47-year-old Julia Roberts while Burberry's campaign starred iconic supermodel Naomi Campbell cuddling the 24-year-old Jourdan Dunn (somehow giving a slight hint of a mentor-mentee relationship).
Mature men and women inspire a lot of younger people, and it just appears that marketers are slowly and gradually beginning to get it!