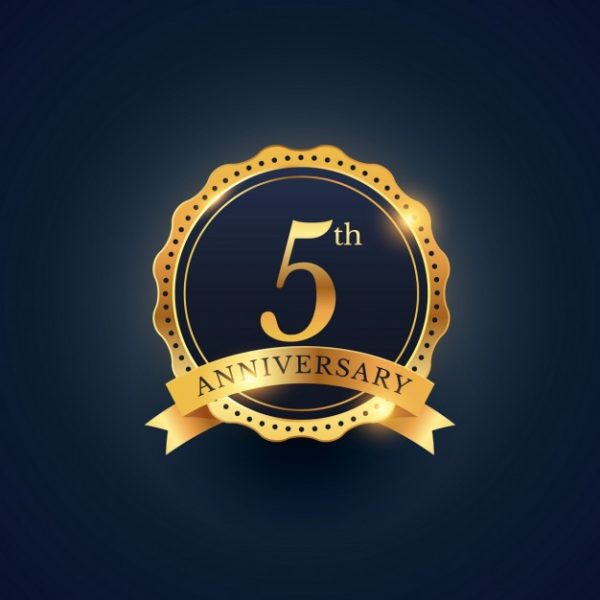 This month marks the fifth anniversary of my retirement and I thought this would be a good milestone to take a pulse on how my second act in life has been evolving.
In my blog post titled "Practising What I Preach" on November 14, 2011, I've listed several retirement goals focusing on some of my greatest passions in life such as short-haul travel, theatre and blogging. A check mark against all three although I went on more long-haul trips than I liked – Milan, Paris, Rome, the Greek islands, Ephesus, Madrid, Istanbul, London, Prague and Vienna in addition to North American sojourns such as Quebec City, Montreal, San Francisco, New York, Chicago and, of course, Naples, Florida. In addition to being a continued staunch supporter of The Stratford Festival, I've also made it occasionally to a couple of plays produced by The Shaw Festival, Canadian Stage and Soulpepper. It also went without saying that all my trips to London and New York included a West End or Broadway performance respectively.
I could only claim half a check mark for blogging because I managed to continue with this blog regularly without fail, but could not find time to continue with my other two. Since 2007, I've been sharing my insights on marketing to baby boomers via boomerwatch.ca. Throughout the years, business associates and friends from my previous life have renewed their acquaintances with me after accidentally discovering my blog on the Internet. Whether they were compliments or criticisms, I've always enjoyed their feedback. Funny enough, I've also had a few chuckles whenever I received news releases from public relations firms touting their clients' services and products. Now that I'm on the other side as part of the social media, I can see what information is relevant and which efforts are plain "marketing speak." Mainstream media, too, continue to be intrigued by boomers and when they decide to dedicate a special report on this demographic, they very often come to me as a resource and I've enjoyed sharing my thoughts with them via telephone or email interviews.
Check marks also against my learning and snowbird goals. I didn't end up studying "Love and Relationships in Shakespeare" because the University of Toronto School of Continuing Studies eventually cancelled the course due to lacklustre response. Instead, I spent two years learning a new language – after attending classes at both The Spanish Centre and the University of Toronto, I now have an intermediate level of comprehension in Spanish.
Although I've spent every other January in Naples, Florida, my enthusiasm as a snowbird has been gradually waning. The impact of global warming has made Florida a less desirable place for winter vacation – last January, for instance, was the wettest winter month ever in South West Florida and we were hit by three tornadoes!
Apart from continuing as a Liturgical Minister at my local parish, I also took pride in helping two very dear American friends with their respective marketing and web projects. However, volunteering and giving back to the community are never enough and it is my intention to aim higher with my efforts in the coming years.
Upon retirement five years ago, I said that nothing would give me greater satisfaction than mentoring the younger generation. In addition to offering advice when sought by former colleagues, I've also conducted a number of career information sessions for a few millennials. It's always rewarding to see many of my former proteges, many of whom continue to seek my advice, moving on and achieving great success. I believe that you are always remembered not by what you've accomplished, but by what you're leaving behind.
The greatest joy that retirement brings is the boundless freedom to do anything I like – the freedom of time with preferably no more alarm clocks to set in the morning, setting the pace of each day to my own liking with no more time sheets to complete; the freedom of choice to embark on any activities and hang out with whomever I like without the necessity to network or "shoot the breeze" anymore; and the freedom to pursue personal passions such as travelling to overseas destinations in off-peak seasons and going to movie theatres on weekdays to beat the crowds. The challenge of having so much freedom all of a sudden is that I have to constantly ask myself to slow down. When every day could be treated as a weekend, I try to savor every moment I have to enjoy life – eat well, exercise regularly, appreciate the arts and enjoy the company of quality friends – and only focus on one thing at a time. No more multi-tasking, stress, deadlines and multiple appointments!
What surprises me most after five years of retirement is my continued hunger to learn. I've always been an avid reader throughout my life, but ever since retirement, I've read even more books than before. From classics to biographies to economic and foreign policy books, I've become a ferocious reader with my Kindle! If there is one goal that I'm adamant to keep throughout my retirement years is my determination not only to remain relevant but, as much as possible, to be ahead of time. So, not only do I read both The Globe and Mail and The New York Times (via my Kindle subscription) from cover to cover on a daily basis, but I also watch most of the newscasts from all major networks whenever possible. I prefer in-depth analyses and op-ed pieces to quick updates from web-based media such as The Huffington Post. I'm proud to say that there is hardly any new pop culture or business phenomenon that I'm not familiar with. Simply put, I've got the insatiable desire and curiosity to learn at middle age which is a typical characteristic of baby boomers.
So when fellow boomers ask me about how to happily retire, my response is usually short and simple: assuming that everybody has achieved financial independence when they retire, one should have a variety of friends and lots of personal interests in order to enjoy retirement life. It's not about how to kill time, but rather how to make time work for you so that you can enjoy the most out of every single activity you embark on every day without stress and obligations. Just remember: retirement is not the end, but the beginning of a new chapter in life!