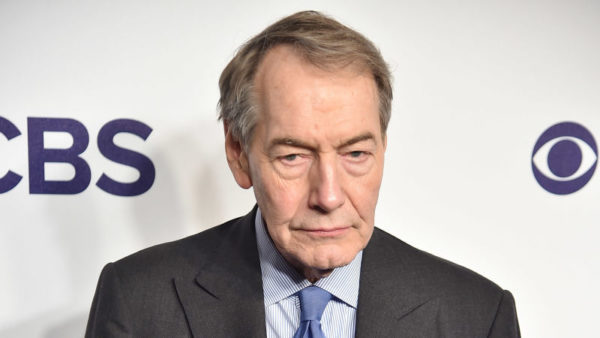 Ever since the Harvey Weinstein sexual harassment scandal broke, new similar accusations have been emerging everyday around powerful men in entertainment, politics, journalism and the corporate world. Whether it's on Twitter at  #MeToo, or at tell-all press conferences, a lot of successful, powerful men were caught and shamed.
In the U.S., however, where every person seems to be either a Democrat or Republican, the discussion has gone awry – Republicans would immediately condemn Democrat offenders such as Senator Al Franken while Democrats were relentless with Alabama's former state judge and Senate candidate Roy Moore. So, even the sexual harassment discussions have become a part of partisan politics. But people are missing a very important point – there should only be one standard for sexual harassment: the behaviour is just plainly wrong and it doesn't matter which political party does the predator belong to!
So when columnist Michelle Goldberg of The New York Times said that she spent all weekend feeling guilty that she had called for Senator Al Franken's resignation because she considered him an "otherwise decent man," my reaction was why? Why would anybody and any woman have a different standard for a politician who's an ally when he, like all the other accused sexual predators of the opposition party, made equally deplorable mistakes? No sexual predator or harasser can, in any way, be considered as decent and he should rightly be asked to resign. In fact, calling for the resignation of Al Franken is as important as barring Roy Moore from being admitted into the Senate.
We all tend to defend men we like. I used to adore Kevin Spacey because of his acting skills and Shakespearean knowledge. But his behaviour towards young men in the last three decades should really put him in a different light among his fans. Defenders of the various offenders started to put predatory behaviours into different categories – Weinstein's sadistic serial predation is not comparable to Louis C.K.'s exhibitionism; the groping Franken has been accused of is not in the same moral universe as Moore's alleged sexual abuse of minors.Unfortunately, there really is no difference and we should not judge them according to the severity of their offences. They were all wrong, plain and simple.
I further disagree with Kate Harding who made this case in The Washington Post last week. She wrote that Democratic sexual offenders may be flawed, but they are the men who "regularly vote to protect women's rights and freedoms." But if feminists are asking  for the pardon of sexual predators so that those men could remain in the pool of people who could keep on protecting women's rights, they are simply enabling these men to continue to be hypocrites.
Maureen Dowd of The New York Times was never my favourite journalist, but she does have a point when she said that the Democrats and the world should never have forgiven Bill Clinton for his sexual misdeeds when he was President. She asked in her article last Sunday, "The Hillary Effect": "Would feminists and liberals make the same Faustian bargain they made in 1998: protect Bill on his regressive behavior toward women because the Clintons have progressive policies toward women?" She went on to say that both the left and the right rushed in to twist the sex scandals for their own ideological ends. Unfortunately, the stench of hypocrisy still overpowers the perfume of justice after all these years.
In fact, without any proof, I would venture to say that one of the reasons why Hillary Clinton failed to get as many women's votes in the elections last year was because of Bill Clinton's constant lies about never having had sexual relationships with women from Monica Lewinsky to Paula Jones, Juanita Broaddrick and Kathleen Willey; and Hillary's efforts to stand by her man and discredit the women accusers. Hillary's latest book "What Happened" blamed a lot of people in addition to herself for why she lost the Presidential campaign. But what she did not mention in the book was that her unwavering love for her husband had made her a hypocritical defender of women's rights. Many women voters, therefore, did not trust her.
Most of the men accused of sexual harassment, so far, have been predominantly baby boomers. I don't buy the argument that boomer men do not understand the proper behaviour towards women because they are of an older generation. Nor do I agree with Canada's former interim Leader of the Opposition, Rona Ambrose's recommendation that all judges should be given a sexual sensitivity training. The proposed JUST Act, which would ensure that any judge who presided over a sexual assault case would receive proper training in the law and also in rape mythology, stereotypes and bias, might eventually be passed as law in the Senate. But I believe that if judges, like former Calgary judge Robin Camp, did not know that the derogatory comments he made to a complainant  ("Why couldn't you just keep your knees together?") while questioning her during a sexual assault trial last year were wrong, then he should not be reinstated no matter how much subsequent sensitivity training he has received. It is also important for boomer parents to get this right before they can educate their sons and grandsons on how to respect women and their rights.
All in all, we should be pleased that we're having a moment of awakening on sexual harassment, and it is possible that this will turn out to have been a turning point. However, when it comes to the standard for upholding women's rights against sexual harassment, it is important to bear in mind that there should only be one, same standard for all men, no matter what their political affiliations, religions, races or age demographics are.