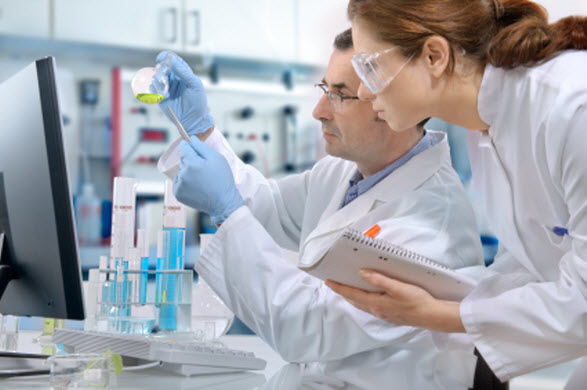 A new report released last month by the Canadian Cancer Society, in partnership with the Public Health Agency of Canada and Statistics Canada, predicted that almost one in every two Canadians is expected to be diagnosed with cancer in their lifetime and one in four Canadians will die from the disease. The charitable organization indicated that the latest statistics show that cancer is now the leading cause of death in Canada.
According to the Society's epidemiologist and one of the report's authors, Dr. Leah Smith, currently every year there is an increase in the number of cancer cases in Canada. "So between now and 2030, for example, we expect to continue to see a dramatic increase in the number of cancers diagnosed in Canada. The lifetime risk (an individual's likelihood of being diagnosed with cancer at some point in their lives) for Canadian men is 49 percent, while it sits at 45 percent for women.
Dr. Smith also said that these statistics are a reflection of the aging and growing population. "About 90 percent of all the cancers that we expect to be diagnosed in 2017 will be among Canadians 50 years of age and older." About 45 percent of those cases will occur in people aged 70 and older, said Dr. Smith, noting that as more people move into old age, the number of cancer cases will rise.
The Cancer Society's report also showed that lung cancer is the most commonly-diagnosed cancer overall, making up 14 percent of all diagnoses, followed by colorectal, breast and prostate cancers. Lung cancer is also the leading cause of cancer deaths among Canadians. Of the four top cancer killers, pancreatic cancer has the lowest survival rate at only eight percent. It's anticipated to be the third-leading cause of cancer deaths in Canada.
Canadians, both young and old, were shocked to hear this bad news. According to a report by Global News, the numbers seem shocking and alarming but it's reminding Canadians how many people will be touched by cancer. The Cancer Society also said that it takes a huge toll on individuals who have a cancer diagnosis, on their loved ones and on the healthcare system.
In the past three years, I've lost at least three boomer friends to cancer. In spite of the sobering statistics, the good news is that overall cancer survival rates have increased: in the 1940s, only 25 percent of Canadians survived their diagnoses, but now 60 percent do. Some cancers, like thyroid and testicular, have five-year survival rates of over 90 percent.
What can we do to reduce our risk of cancer? In addition to regular check-ups and cancer screens, we can focus on a healthier lifestyle by avoiding tobacco, excessive drinking, eating well, exercising, maintaining a healthy body weight and practising sun safety.
We can only do our best because unfortunately some cancers are just unavoidable. According to a new research at the Johns Hopkins Kimmel Cancer Center, only about 42 percent of cancers are preventable. Using health records from 69 countries, the scientists of this study concluded that 66 percent of cancer-causing genetic mutations arise from the "bad luck" of a healthy dividing cell making a random mistake when it copies its DNA. About 29 percent are due to the environment and the remaining five percent are due to heredity. These numbers also vary depending on the type of cancer, the authors of this research found. At least 60 percent of mutations triggering skin and lung cancer are due to the environment, they calculate, compared with 15 percent or less in prostate, bone, brain and breast cancers. The bad news is that most mutations arise naturally and there is nothing people can do. The causes of cancer are complex and until more breakthrough research results tell us more, let's try to maintain a healthy lifestyle and live life to its fullest.