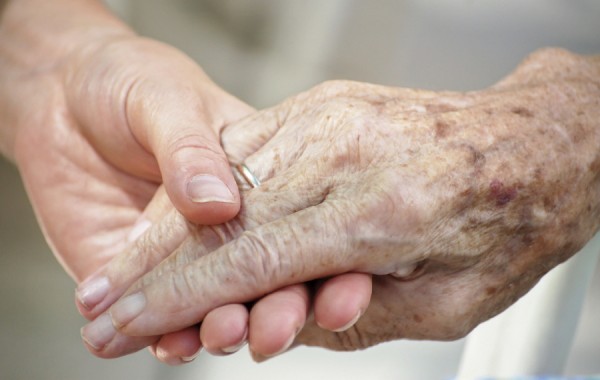 On my flight back from London, U.K., I've read one of the best books in 2014 according to The New York Times – Being Mortal written by Harvard surgeon Atul Gawande. Dr. Gawande pointed out in his book that doctors are usually trained at medical school to save lives. He said that perhaps doctors should reflect more on how to give dying patients more choices and help them relieve their pain while withering away instead of unnecessarily prolonging their lives. Dr. Gawande also gave three real-life examples in his book – his grandfather's long and unusually happy old age; his wife's grandmother's extremely long and unhappy old age; and his own father's (another successful surgeon) struggle with age and illness.
Dr. Gawande also admitted in his book that "No one really ever has control." As The New York Times book review said,"That's quite a statement coming from a surgeon, for whom control is the sine qua non of all professional endeavor, and from an essayist who has proposed a host of ways to control the loose ends of medicine."
To us boomers too, most of whom are control freaks (myself included), this is a stark reality. Whether we're caretakers of aging and dying parents, or we are increasingly facing our own mortalities, we begin to realize that we eventually have to let go. Dr. Gawande acknowledged in his book that sometimes, the only sure way to gain control is first to relinquish it, whether to a bad disease, a dying patient or the constraints of a finite life span.
That's why I was glad to read the new report from Health Quality Ontario which says that dying needs to be "demedicalized and demystified," and patients and their families need more say and more choice on how their final days should play out. Like everywhere else in the world, Ontario's palliative care is currently far from ideal. Ontario's Auditor-General has, not too long ago, described the provision of end-of-life care as insufficient, inefficient and inequitable, and complained that there isn't even good data showing what is currently being done.
In an interview with The Globe and Mail, Irfan Dhalia, the vice-president of evidence development and standards at Health Quality Ontario, said, "Our best guess is that only about 30 percent of patients get the kind of palliative care they should." The report advocated that every patient nearing end-of-life should have access to quality palliative care in the location of their choice. According to The Globe, while access to palliative care is poor in our province, it is actually better than in much of the rest of Canada.
According to the Canadian Hospice Palliative Care Association, between 16 and 30 percent of patients have access to palliative care, and while the overwhelming majority of people want to die at home, about 70 percent actually die in the hospital. In addition to making quality palliative care widely available, the new 24-page report, End-of-Life Care in Ontario, makes several other key recommendations, including:
Patients and health-care providers must make clear care plans, including legal documents like advance care planning
All patients should have a choice about where they want to die, be it at home, in a hospice or in a palliative-care bed in hospital
End-of-life care should be an integral part of medical and nursing school education; family caregivers need better training and support
Clear directives are required about when cardiopulmonary resuscitation should be used on terminally ill patients
The Auditor-General's 2014 Annual Report also said that using accepted standards of practice, Ontario – where there are roughly 90,000 deaths a year – should have about 1,080 beds in hospices and 270 palliative-care beds in hospitals. Currently, there are only 271 hospice beds in the province and there is no good information on how many palliative-care beds there are in hospitals.
It certainly looks like that palliative care in Ontario is moving from piecemeal patchwork to better planned reforms which is excellent news for baby boomers and seniors.