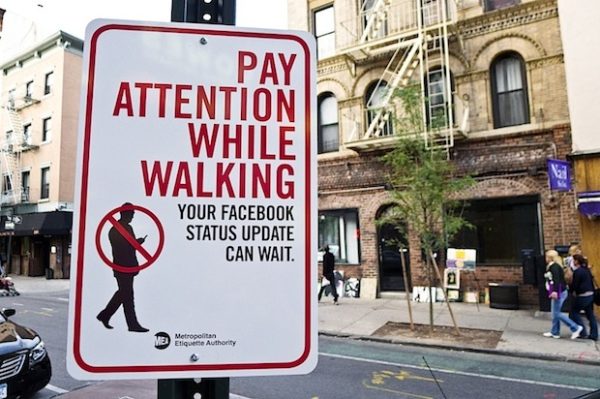 I've been asked to write a Miss Manners blog many times before, but have never got around to it. However, I did mention in my 2018 New Year Resolutions blog post that there should be an etiquette for baby boomers too. Just because we're the rebellious demographic when we were younger and are still defying the aging process, that doesn't mean we can do whatever we like that are inappropriate manners. So, in my humble opinion, here are the top five for consideration:
Dress for the occasion: just because we used to be the flower children of the 60s, that does not mean we could dress as hippies now that we're more mature. Nor should we become the slaves of today's fashion and dress inappropriately for our age. Flip flops are for the beach and baseball caps are for ballgames or pubs. Even though smart casual is the dress code for the workplace of most companies, shorts, short-sleeved shirts, distressed jeans and plunging necklines are just inappropriate for the office. When in doubt, the best way is to think about the occasion and dress suitably to look presentable and make an impression on the people with whom you are going to interact. The golden rule that it's always better to overdress than underdress still applies today. For boomer women, some makeup is better than a bare face and a heavily done-up complexion might not be too flattering and, even if applied well, should be saved for evening occasions.
Communicate with a personal touch:: we should combine high-touch with high-tech when it comes to modern-day communications. As Associated Press recently mentioned, smartphone addiction kills manners and moods. At our age, constantly bending our heads to look at our devices adds to the physiological stress on our neck and might lead to incremental loss of the curve of the cervical spine. According to the U.S. Center for Biotechnology Information, posture has been proven to affect mood, behaviour and memory, and frequent slouching can make us depressed. Aside from the health consequences, if we're head down, communication skills and manners are slumped, too. This is not just a youth problem. I see many boomers walking down the street with heads down checking their devices – this behaviour has increasingly caused more accidents on the road. We should make an effort to interact with people face to face with eye contact and pay full attention to the present. Try digital detoxes while you're on vacation and collect all the smartphones of your dinner party guests before you break bread together. Start looking up and set a good example for your kids and grandkids.
Be up-to-date on digital etiquette: boomers should also observe digital etiquette when communicating with our computers and smartphones in order to stay relevant either in the workplace or after retirement. Basic guidelines include don't yell by using all caps; do not constantly forward internet jokes, videos or stories which you deem funny but may not be amusing to others; try not to hit reply all in emails unless absolutely necessary; consider using the blind copy option instead  of typing in a large number of email addresses; know when to send your message by email or text; be concise and to the point; and try to respond within 24 hours to an email or text which was only addressed to you.
Practise what your mother taught you: this is just common sense even if you were not brought up this way. Do not talk with your mouth full; try not to eat or drink while you're walking; when sitting at the dining table, do not slurp your soup or beverage nor spit on your plate; keep your personal hygiene at home or in the bathroom which includes brushing your hair; flossing or picking your teeth; filing your nails or applying cosmetics; and chewing or spitting out gum on the streets.
Respect other people's time: punctuality reflects a person's respect for people and time. I would never hire any job candidates, suppliers, advisors, realtors, accountants, lawyers, contractors or cleaners who are tardy. People who show up late for meetings and appointments simply cannot be trusted to meet any deadlines. Latecomers will always come up with excuses – an impossible schedule,  a prolonged phone call, bad traffic, forgetfulness, etc. But the bottom line is that they have little respect for people's time and this is a major character flaw.
Etiquette is important for boomers not only because we need to be respectful. Kids mimick adults and they emulate our actions and behaviours. If we don't get this right, we cannot expect our children or grandchildren to learn proper manners from us.