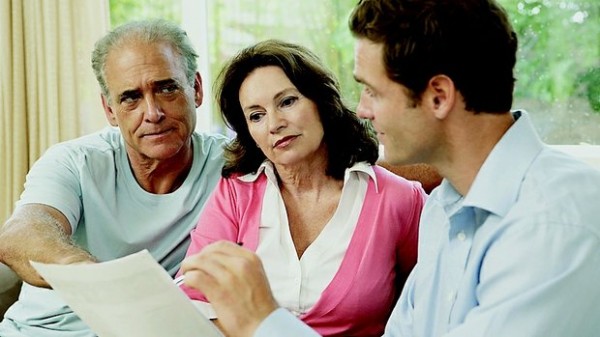 Almost all boomers I know have their own financial advisors. But most planners only focus on financial investments and how to keep growing that nest egg. Very few financial experts are planning for boomers' failing health in the long run.
According to The Globe and Mail, Canadians are living  longer but are reluctant to face the likelihood that they will suffer a physical or mental disability before they die. Many of us work with our financial advisors to save and invest in order to live comfortably in our retirement years. Unfortunately or fortunately (depending on how you view longevity), Canadians are living longer – the average life expectancy at birth, according to Statistics Canada, was 81.4 years in 2011, almost two years higher than in 2001. That's why most financial plans are made with the assumption that boomers will live till 90.
However, there's longevity and there's disability-free life expectancy. In Canada, the latter is estimated to be 68.6 years. So the bad news is that Canadians can expect to live more than a decade with a significant physical or mental disability before they die. That's why it's important to ask your financial planners for advice on how you should fund failing health.
Everybody's afraid of dying, but we should, perhaps, be more afraid of aging with some sort of disability – in other words, a long and painful life before we face death! According to a poll by RBC this spring, 40 percent of baby boomers don't expect their lifestyle or independence to ever be affected by health constraints. This is, of course, totally unrealistic and we should be prepared for the worst. We should be asking our financial planners to work through a number of financial models for retirement, including what happens if we develop a health issue and our expenses increase as a result.
The worst scenario should include the possibility of suffering a stroke or heart attack from which we might recover, but not enough to continue living in our home. Enough money should be saved to cover the cost of an assisted-living facility. It is also important to understand how much care costs – not just for physical impairments, but for people suffering from Alzheimer's or dementia who might be in a facility for years or even a decade. It is a stark reality that the Alzheimer's Society of Canada estimates that 1.1 million Canadians will have dementia by 2035.
People in Canada tend to think that they can rely on universal health care when it comes to that. However, long-term care facilities are expensive - it's not uncommon to spend $40,000 to $50,000 in annual care costs. There are really two options for boomers: either we save enough money to cover the worst-case scenario or to buy long-term care insurance now. If it's the first case, then financial experts are advising clients to set up a separate fund just for health concerns. If it's the second option, then you need to buy an insurance plan when you're still healthy. Because once you've developed an illness or disability, you will become ineligible for long-term care insurance.
Although most boomers would say that not only do they have to postpone their retirement, they also cannot afford long-term care insurance, financial experts say that they see more and more baby boomers asking about planning for failing health. This could be attributed to the fact that boomers are seeing their parents developing health issues and are learning from the experience.
According to the Canadian Life and Health Insurance Agency and the Institute for Research on Public Policy, 42 percent of Canadians over the age of 85 currently receive home care. By 2036, 750,000 senior citizens could find themselves living in health-care institutions compared with about 300,000 today. It is, therefore, worrisome that less than one percent of Canadians currently have long-term care insurance which is not included under the Canada Health Act. While there are government programs to assist people, they vary by province and are typically income-based. Canadian boomers need to understand that in many cases, we will be largely responsible for the cost of our long-term care needs. So we'd better look into it with our financial planners when we are still healthy!